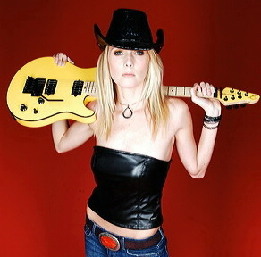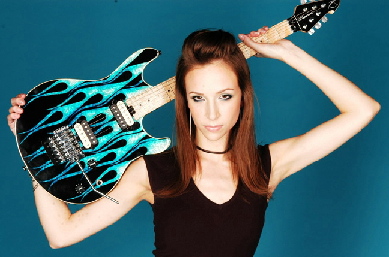 When the Peavey – EVH split became known and it was clear the Custom Shop would close, it was a sad day. I thought, well it was great while it lasted. An American Made Custom Shop guitar that fit my taste exactly, of great quality at a surprisingly low price was a thing of the past. Many people who had thought about ordering a Custom Shop Wolfgang were seriously bummed out. I know because I heard from them. It was always about the guitars for me. Having EVH's name on them and having him associated with them added to the image (and the price!) and brought the Van Halen fans, but it was the art, quality, tone and the way the guitars played, along with the thrill of creating them in your mind and seeing them come alive that was the thing for me. So I went from sad resignation to hopeful when the word started to leak that the Custom Shop would keep going with a new and maybe even better guitar. But what would it be?
They said it would be better, because you could get more options and it would appeal to Wolfgang fans but it wouldn't be a Wolfgang. I was skeptical. What was first important to me is what would be the same? The same people building them (at first but not now), with the same quality of materials in the same facility with the same mandate to build the best guitar they possibly could. And the same neck, with similar pick-ups but more versatile. That meant it would play very similar and sound very similar. What would be different? A floating trem for one, although it can be locked down to only go flat very easily. Actually it comes locked down. You could never get a floating trem on the Wolfgang. A nice body contour on the back to make it more comfortable to play (I like that). Pick-ups that are designed to be split and a coil tap (nice). And a slightly different body shape and headstock. I think the shape of the Wolfgang is really nice, but I have grown to like the HPS even a little bit better. Side by side the HP looks a little better to me. I like the slightly pointer top horn that gives the guitar nice lines and makes the new headstock work. I really didn't want a Wolfgang clone anyway. What I wanted was a neck like the Wolfgang, pick-ups that were at least as good (they are more versatile) and then all the same options and quality. That is what we got. So I got pretty excited about it. I got so excited I became a Peavey dealer in December of 2004. I am pretty sure I have sold considerably more custom Shop Peavey guitars than any other dealer. The hard part is I never want to sell them!
Here is a link to a review I did of the first HP Special delivered: HP Special Review
Here is a link to the pricing of the Production Models from the January 2006 Peavey guide: HPS Production Model Prices
Here is a link to the pick-up specifications and the operation of the controls: HP Special Pick-ups and Controls
Here is a picture of Peavey's unique and proprietary trem stop mechanism. There is a small opening in the back of the guitar where you can easily loosen the two screws and slide the bracket forward to make the trem fully floating. Click for larger image.

See an excellent video demo and Guitar World Review of the guitar. Click this link... Peavey HP Special Video Demo (This video is courtesy of Guitar World Magazine. It was originally published in August of 2006. GW gave the Peavey HP Special their highest honor <Platinum Award> for Quality and Design in the review). You will need to have the Flash player installed. If it is a little jerky streaming for you, let it run through once and then click the play button again. The 2nd time through it will be cached so it will run clean.
All the guitars below are Custom Shop models. Click this link to see the Production Models: HPS Guitars